Our Company

CIME4 is a 4-pronged consulting, marketing and visual arts firm that specializes in design services, web and video production, printing, marketing, fundraising, leadership training, events and on-line solutions.
CIME4 has created a model that provides a personal understanding of the client's needs and creates a humanistic-technology link. By targeting an audience through multi-dimensional pathways, more concise feedback and higher customer response is realized.
With a one-stop shop approach for consulting, marketing, advertising, printing, video production and web design & development; clients are relieved of project management headaches. We can propel a message or product on television, in print or on-line with eCommerce deliverables into a comprehensive campaign with superior results and substantial savings!
The organization of your business' identity, branding materials, marketing strategy and overall promotion is an extremely important factor. We take it seriously! As consultants, we provide our expert opinion; transform ideas and deliver concepts; organize and prioritize our client's needs; and ultimately educate and maintain unique levels of integrity.
The Creative Force Behind CIME4. . .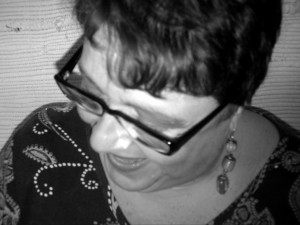 Sheryl Ross has spent nearly 30 years perfecting the art of creating.  Her skills in writing, producing and marketing have made her the recipient of three national media awards: a 1981 Public Awareness Award for marketing from the Corporation for Public Broadcasting; a 2001 Telly Award in the Social Services category and a 2002 Aurora Award in Community Relations, for writing and producing.
Since the 1980's, Ms. Ross has consulted and worked for numerous human relations and arts agencies and has garnered national achievement for new ways of thinking regarding  marketing strategies and corporate identity. Her common sense approach toward non-profit agency configuration has resulted in creating successful public awareness campaigns.
Her eclectic combination of business acumen paired with social services and arts industry knowledge, has benefited many organizations including: the Department of Theater & Dance, SUNY Buffalo; Studio Arena Theater; Empire State Ballet; Niagara Frontier Folk Arts Council; University at Buffalo EDUCATIONAL OPPORTUNITY CENTER; Cystic Fibrosis; Sudden Infant Death Syndrome; Jewish Community Alliance; Project C.H.A.N.C.E.; Planned Parenthood of Collier County; The Joe Logsdon AIDS Foundation; Women's Network of Collier County; Collier County TRIAD S.A.L.T. and The Local Applause Network.
Following a career shift in 1998 that included writing and producing for television, documentary-style videos and live performances; she has devoted her career to understanding the link between technology and people in the digital marketplace. She is an advocate of hands-on customer service, truth in advertising, concise dissemination of information and ethical business practices. Ms. Ross believes that the future for businesses, as well as non-profits, lies in having the technology necessary to propel them forward while retaining an understanding of our humanistic needs.
Born in Buffalo, New York, she attended Rochester Institute of Technology in Rochester, New York for her undergraduate work and advanced studies. She resided in Florida for the last 20+ years and currently lives in Cleburne, Texas with her two dogs and cat.